Best of 2021: 50 of Your Favorite Diabetic Recipes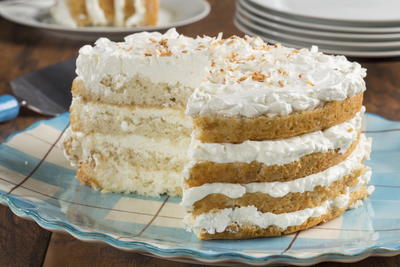 Another year has come and gone. We've continued to bring a diverse list of diabetes-friendly recipes, not only to our site, but straight to your inbox through our newsletter. This list is made up of all our most-searched recipes, from appetizers, to sides, to dinners, and desserts. It's been a great year, and we hope to bring even more delicious recipes to you in 2022!
Table of Contents
Amazing Appetizers & Comforting Soups
When it comes to starters, we try to make them full of flavor, and still diabetes-friendly! You clicked, we tallied, and these starter recipes came out on top. A fun fact! Our Southern Deviled Eggs also made the top 50 list last year!
Easy Beef Recipes You Loved
Bring on the beef! Easy beef recipes are one of our favorite categories, plus we love how versatile the recipes are. It's no surprise that these four recipes were top contenders!
Can't Resist Cakes
We strive to make diabetic cake recipes that work with your meal plan, and have tons of flavor! The recipes in this category...well, they took the cake! 
Your Favorite Casseroles
A ton of casseroles with chicken made the cut in this list. You're speaking, and we're listening! We're hoping to bring new recipes to you this year. Yum!
Winner Winner Chicken Dinners
Some of your favorite easy chicken dinner recipes are not only new spins on traditional tastes, but unique ways to change up the flavors on your dinner table. They're our most popular chicken recipes for a good reason--they are exploding with great flavor! 
Other Desserts in Demand
One of the things we tend to crave most is a recipe that will satisfy our sweet tooth, but help keep us on our diabetes-diet. You guys found the best-of-the best on our site, and the votes have been counted! What's your favorite dessert on the list?
Sensational Sides
Side dishes can often make a meal. Well, you guys certainly like a wide variety, from deli salads, bread, and even squash! One great thing about sides is how you can mix and match your favorites! Plus, with a little tweaking, you can make a whole new taste. 
Slow Cooker and Skillet Recipes
One of the best things about slow cooker and skillet meals is generally how easy are they are. They tend to be an all-in meal that also cuts down on the dishes. So, by popular demand, here are the best slow cooker and skillet recipes of 2021!
You're going to want to pick the coziest spot in the house to enjoy this Cabbage Roll Soup. That's 'cause this beefy and low-fat cabbage soup delivers so much comfort and heartiness, it deserves to be eaten in a comfy-cozy setting.
Here's a dish that'll quickly become your signature weeknight dinner. This one-pot Signature Skillet Supper, from Barbara Seeli-Brown's "Secrets of Healthy Cooking" cookbook is a family-favorite that you can change up just by switching up your veggies and protein!
Your Recently Viewed Recipes